THE DRESS PROJECT
2013 – 2017
The Dress Series is an Ongoing, Itinerant, Performative Project based on the collaboration with non-professional models. The series was conceived and realised on the Mediterranean island of Linosa (Italy, AG, 2013-2017): the project aims to challenge the glamorous standards that rule the way women are portrayed in today's fashion and visual culture while celebrating the idea of a democratic, universal beauty. © Gaia Light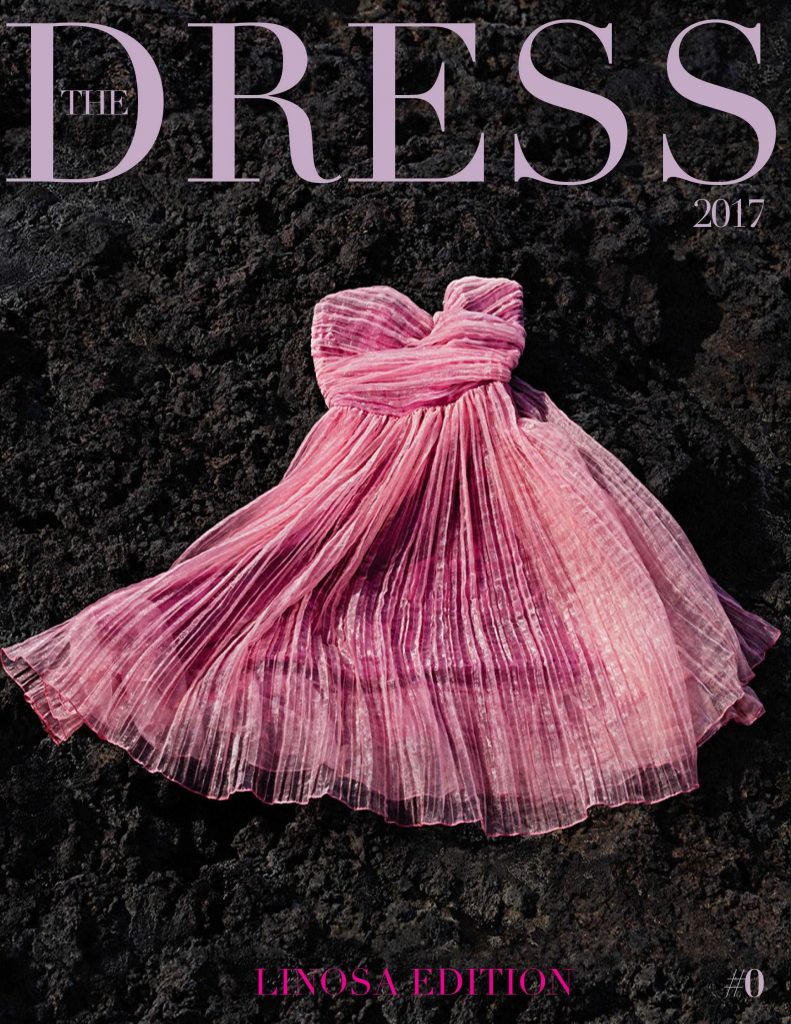 The Dress Magazine is a unique and original piece of Editorial Art and Design. Not available for sale.
The Dress Magazine, #0, First Edition. Conceived and realised in Italy (2013-2017).
© Gaia Light 2017 – All Rights Reserved
THE DRESS
The Dress è un progetto fotografico di natura artistica e performativa, sostenuto da una forte matrice simbolica: suggerisce una riflessione sui meccanismi che governano la comunicazione visiva contemporanea, quella di Moda in particolare, e la rappresentazione della donna nel suo ambito. Propone un modello alternativo e celebrativo di un universo femminile "reale".
Un solo vestito per tante donne, profondamente diverse le une dalle altre e accomunate dal fatto di non essere delle modelle professioniste.
The Dress si presenta come provocazione intellettuale e omaggio alla cultura di Moda, intesa come straordinario strumento espressivo, comunicativo e di empowerment femminile: è una celebrazione dell'idea di bellezza universale, democratica per definizione, perchè appartiene a tutte.
La serie è stata realizzata tra il 2013 e il 2017 a Linosa (AG), piccola e splendida isola del Mediterraneo siciliano, teatro a cielo aperto dell'incontro di Arte e Moda che ha ispirato questo primo capitolo monografico della serie The Dress.
IL VESTITO
Acquistato in un negozio di abbigliamento vintage dell' East Village newyorkese e ricevuto in dono da una cara amica nell'Aprile del 2013, il vestito è stato indossato da 21 donne, 3 bambine, Mila e Giovanni.
The Dress è un robe bustier con scollatura a cuore e gonna a ruota.
Il modello risale agli anni '50 ma la fattura, il tessuto e il colore rosa lo collocherebbero in avanti nel tempo, verosimilmente negli anni '80. Con molta probabilità si tratta di un vestito vintage di produzione tedesca, di cui l'America è ancora ricca.
Il tessuto è organza di naylon scintilla in plissé soleil.
La taglia è una 42/44 ma sta bene a tutte.